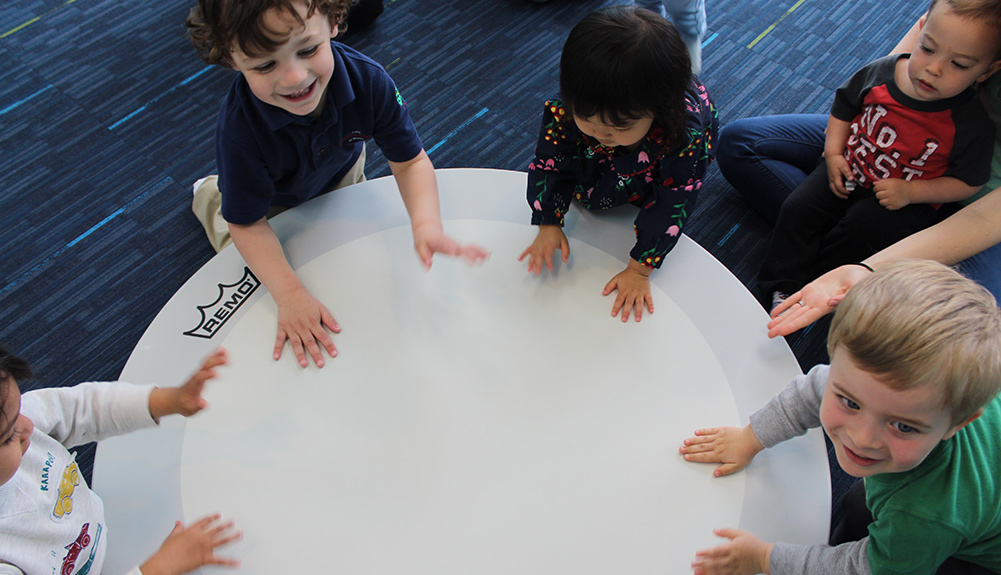 About this course
Kindermusik
Kindermusik is the world's leading provider of music-based education for children.  We use the power and joy of music-making to help children learn and grow during the years most critical to brain development.
Encourages Creativity and Confidence!
As you play instruments, sing, and dance, you'll uncover an engaging musical world while building your toddler's confidence, self-control, and early language skills.
What you'll experience in Kindermusik Music Classes for Toddlers:
Literacy & Language –
Encourages Auditory Discrimination
Increases phonetic awareness & builds vocabulary
Encourages conversation & vocal development
Cognitive Development –
Strengthens attentive listening skills & auditory processing
Supports choices through case & effect, comparisons and opposites
Promotes imitation, pretend play & memory
Encourages the development of inhibitory control
Develops & expands neural pathways

Physical 
Develops body awareness & hand eye coordination
Strengths fine & gross motor skills & encourages locomotor movements
Supports coordination & balance
Social Emotional Development –
Builds relationships & community
Develops self-awareness
Establishes rituals and routines
Encourages social interactions, being around other child
Promotes self control & offers practice with following directions.
Practice with sharing, and best of all, play time with you!
Math & Logic
Reinforces spatial concepts & visual perception skills
Develops prediction and pattern finding skills
Introduces logical sequences
Offers practice with sorting, classifying and comparing
Promotes Steady Beat Skills